Announcing the 2023 Louis J. Tullio Award Recipient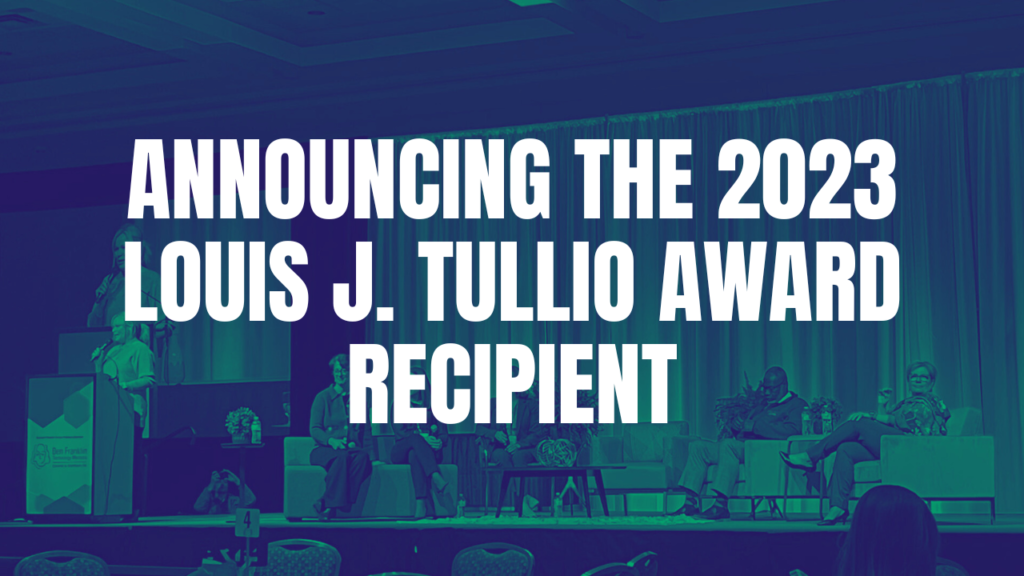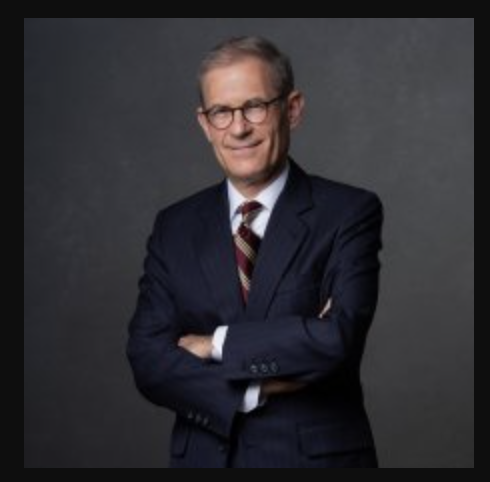 Today the Erie Regional Chamber and Growth Partnership (ERCGP) announced its 2023 nominees — including the award recipient for its Louis J. Tullio Lifetime Achievement Award — all of whom will be honored on April 13th during Celebration of Excellence. This year's event continues the tradition of honoring businesses that demonstrate a commitment to progress and acknowledge businesses and leaders who excel at what they do, going above and beyond for coworkers, employers, and the community. 
"This event is about celebrating those who are steadfast partners in Erie's ongoing evolution to be a vibrant, sustainable, thriving community of choice with a strong economy," said James Grunke, president and CEO of the Erie Regional Chamber. "The opportunity for this community is exponential and will be determined by the businesses and individuals like those honored tonight. I'd encourage anyone who wants to be part of its success to join us in creating a community of excellence."  
This year the chamber is honoring Tom Tupitza, president of Knox McLaughlin Gornall & Sennt, P.C., as the 2023 Louis J. Tullio Award recipient. Additionally, the chamber will recognize local businesses nominated for the Small Business of the Year Award, Forward Award, and the Emerging Leader Award and announce the winners of each award that evening.  ATHENA Powerlink will also recognize the ATHENA Powerlink Panel Recipients for the upcoming year. Registration is available online or by calling the Erie Regional Chamber (814-454-7191) through April 6th.

About Thomas A. Tupitza
Tupitza has served since 2007 as President of Knox McLaughlin Gornall & Sennett, P.C., where he began his legal career in 1982 and was elected to the board in 2006. Admitted to practice in Pennsylvania and New York, Tom advises clients in the private, public, and nonprofit sectors on finance, real estate, and governance matters. Born in Erie, Tom is a graduate of Iroquois High School, Westminster College, and Harvard Law School, where he was Executive Editor of the Harvard Civil Rights-Civil Liberties Law Review.
A past president of the Pennsylvania Association of Bond Lawyers, Tom has served as  bond counsel in over $850 million of tax-exempt financing transactions throughout western Pennsylvania.  He is currently listed in The Best Lawyers in America® in four disciplines, having been named "Lawyer of the Year" in the Pittsburgh metropolitan area twice for Public Finance Law, three times for Land Use and Zoning Law, and most recently for Health Care Law.  He has also been selected as a Pennsylvania Super Lawyer® in Government Finance.
A director of the Erie Regional Chamber and Growth Partnership from 2013 to 2022, Tom chaired the board from 2017 through 2020, having served previously as chair of the former Growth Partnership Division and subsequently as chair of the Governance Committee. During his tenure as board chair, the Chamber hired its current CEO, launched the Erie Forward and Erie ReStart initiatives, commissioned the Garner Target Industry and Workforce Development studies, relocated its office, and assumed responsibility for the former Erie Innovation District and Secure Erie Accelerator programs.
Tom was elected to membership in The American Law Institute in 2008.  He is a licensed consultant for the Standards for Excellence®: An Ethics and Accountability Code for the Nonprofit Sector.  A fellow of the American and Pennsylvania Bar Foundations, he has served as President of Northwestern Legal Services, as Treasurer of the Pennsylvania Legal Aid Network, and as a board member of the Erie County Bar Association.
Tom is a trustee of The Erie Community Foundation and Westminster College and a director of United Way of Erie County and Perry Construction Group, Inc.  He has chaired the boards of UPMC Hamot, Westminster, the Erie City Mission, the Erie County Historical Society, and VisitErie.  He has also served on, among others, the boards of Hamot Health Foundation, UPMC, the Foundation for Erie's Public Schools, the Warner Theatre Preservation Trust, and The Nonprofit Partnership.
Tom has received the Tocqueville Award from United Way of Erie County, the Four-Way Test Award from the Rotary Club of Erie, an Everyday Leader Award from the Pennsylvania Bar Association, the Excellence Award from the Pennsylvania Legal Aid Network, a Humanitarian Award from the Eagle's Nest Leadership Corporation, a Legion of Honor Award from the Four Chaplains Memorial Foundation, an Alumni Citation from Westminster College, and the Legends of Iroquois Hall of Fame Award from the Iroquois School District Foundation. He is an Honorary Life Member of the Hamot Board of Corporators and a Paul Harris Fellow of The Rotary Foundation.
Tom and his wife Carol reside in Erie and are the parents of an adult son

About the Awards
The Louis. J. Tullio Lifetime Achievement Award is bestowed upon an individual or organization with a legacy of commitment to going above and beyond on behalf of the Erie community.  It recognizes those who have a demonstrated legacy of outstanding service using their abilities, resources, and energies to sustain the Erie community's values, build on its needs, and promote its defined goals and visions.
The Small Business Award recognizes a breakout new business or existing small business champion committed to collaboration and mentorship within the small business community.  The recipient contributes to the economic health of the community through exceptional business practices and customer service, demonstrates a high level of community involvement through participation in civic, community, and Chamber projects, and demonstrates a consistent record of strong employee relations and dedication to developing their company culture.
The Forward Award honors the achievements of local businesses making a practice of building a world-class workforce by recognizing best practices in workplace flexibility, recruiting, retention and development.  Recipients demonstrate an attitude of excellence and outstanding achievement through creative solutions and excel in supporting and reinforcing the values of their company.  
The Emerging Leader Award recognizes and celebrates the accomplishments of a highly motivated, emerging leader from Young Erie Professional's membership that shows excellence, creativity, and initiative within their profession. They engage in service to others and act as role models to their peers.
  
About the Erie Regional Chamber
The Erie Regional Chamber and Growth Partnership is committed to leads Erie's economic evolution through awareness, advocacy, and access to people, education, and information businesses need to grow. ERCGP acts as a collective voice for the business community, representing over 650 businesses and 44,000 employees throughout the region. To learn more or to become a member, visit the Erie Regional Chamber online: www.eriepa.com